Seachtain na Gaeilge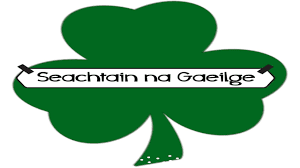 We will be celebrating Seachtain na Gaeilge next week from Monday the 7th of March until Wednesday the 16th of March. Below are some stories and songs as Gaeilge that you can listen to with your children. Keep an eye here for any updates and photos throughout the week.
The School is not responsible for the content of external Internet sites. We recommend adult supervision for all links to external sites.
St. Mary's Junior National School, Rowlagh, Dublin 22 | Phone: 01 6263266
Roll Number: 19575J